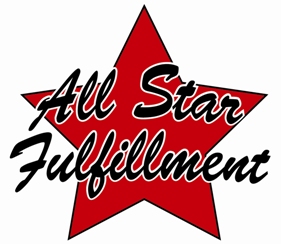 America's Order Fulfillment Sweet Spot
At All Star Fulfillment a perfect order is not enough. Accurate, fast shipped and quickly delivered orders are the expected norm of today's e-customers. Partner with a company that understands how to surpass your customers' expectations, leverage repeat business and turn your competition into a non-factor.
Choosing a fulfillment partner is a huge decision for any sized business. We invite you to explore building a strategic partnership with All Star Fulfillment and capitalize on the benefits that are assisting the growth of our current clients.
Call us today: 412-741-5825
We put our customers first. We listen to you and help you find what you need. Come visit to see what we are all about:
Selling more products!
Concentrate your time on marketing efforts, product development, growing your business and increasing your bottom line. Partnering with All Star Fulfillment will give you the peace of mind knowing that your clients will receive their orders with the right products, at the right time, and packaged professionally. Our services will help build customer loyality that will lead to repeat business and positive social media feedback.
Reduce expenses
Outsourcing your warehouse and fulfillment operations to All Star Fulfillment eliminates or drastically reduces many expenses, including: payroll, payroll taxes, unemployment costs, disability and health insurance, rent, high utility bills, property and liability insurance, warehouse equipment, software costs, etc…
Get your product in your customers hands faster and less expensive
Western Pennsylvania is the perfect shipping location in the US. Ground shipment from our location get to over 67% of the US population in 2 days or less and over 80% of the US in 3 days or less. Add this to our same day fulfillment guarantee and your customers will be blown away witht the speed at which there order arrives at their doorstep.